My agenda is not
to lead others to believe
in a specific religious 
beliefs or force anyone 
to change the way they 
live their life. I am open 
about my spirituality and 
I know there are people 
out there who have faced 
the same questions and 
situations I have, yet 
haven't found an answer or
peace. I'm simply sharing 
with you what I have come
to know as truth in my 
life. 




 Check out these Christian 
resources and ministries.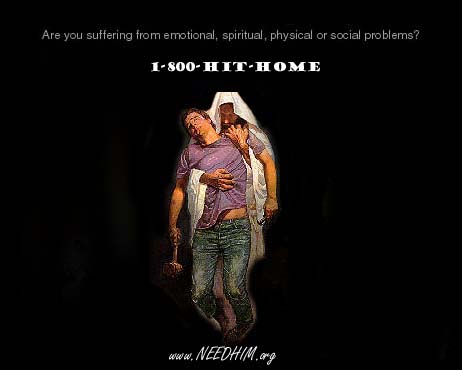 "In the beginning was the Word, and the Word
was with God, and the Word was God." -John 1:1

The Kristo.com
Who is Jesus?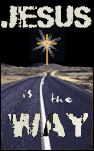 Click HERE to see 
His love for us.




My personal Creed

Testify!

I was raised in a great home with 2 loving parents, 
went to church and in the 4th grade was enrolled in
a Christian school. Around that time I went to the 
front of the church during an altar call and ask 
Christ into my heart, or so I thought. Years went
by and in the 7th grade a remember being in the
youth group and the pastor asked if we wanted the
Lord to raise are hand, I was taken to a room and 
talked to and that was that. As freshman year 
rolled around I was trying to fit in with no avail.
Having a false sense of salvation I fell into sin,
pornography. Slowly I became addicted to it and 
Satan was having his way with me. As the years went
by, my sinful craving grew for more. Then in my 
Junior the Lord did an awesome thing, through a 
teacher, a gym trainer, and a chemistry tutor He
showed me His grace. I realized I wasn't a 
Christian and salvation did not come on an altar
call. If I had died the Lord would have said:
"Depart from Me, for I never knew you." I came 
to ask Jesus Christ into my heart in my backyard,
by myself. I was born again, I received the Holy 
Spirit, purpose and joy came into my life.
Since then the Lord has allowed me to met brothers
and sister in Christ, He has taken my places, and
matured me in my walk with Him. Though I still sin,
stumble and admit I am far from perfect, I know
I am forgiven because of Jesus, who is the Lord. 
I am truly humbled of what He has done in my life, 
and eager to continue my spiritual journey!

One Love,
   Sonny D.